Bills must win to stay in Playoff Hunt.
The Buffalo Bills (6-7, 11th Seed in AFC) welcome the winless Cleveland Browns which could be just what the doctor ordered to get back on the winning track.  The Bills have lost their last two games against the Raiders and Steelers, respectively.
For the Browns, tanking the season has become harder and harder to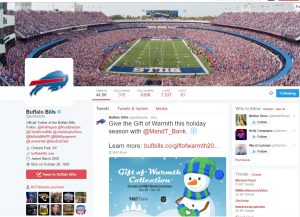 ignore as they stopped going to the one part of their offense that was working, their running game.  The Browns started the season with the best running game in the league but they began to go away from it when defenses began keying the run.  Now, the league is baffled by erratic play calling and lack of game planning.
The Bills will continue to pound the ball and are close to breaking a franchise record for rushing touchdowns once they get past 26 they will.  They are already over 2000 rushing yards and are only 450 yards away from having a top five single season rushing record.
Plenty of great seats and affordable tickets are still available so be sure to grab yours today and help cheer on your Buffalo Bills this weekend!